ETL Small Eco Hairbrush
Regular price
$7.00 USD
Sale price
$4.00 USD
Unit price
per
Sale
Sold out
This plastic-free hairbrush is a reusable alternative to a plastic regular hair brush.
Why we love:
Natural rubber is obtained from latex, a milky liquid from the latex cells of rubber-producing plants
Made from the best quality natural wood
When used daily it can strengthen hair follicles
Hand washable. Dries with bristles faced downwards. 

Best for:
All hair lengths

Size:
L16.5 and W5 (head)
Cleaning Info:
You can wash your brush with warm water and sustainable soap. Make sure to pat dry and place upside down i.e. with brush bristles facing down. There is a small hole to let excess water out.
Share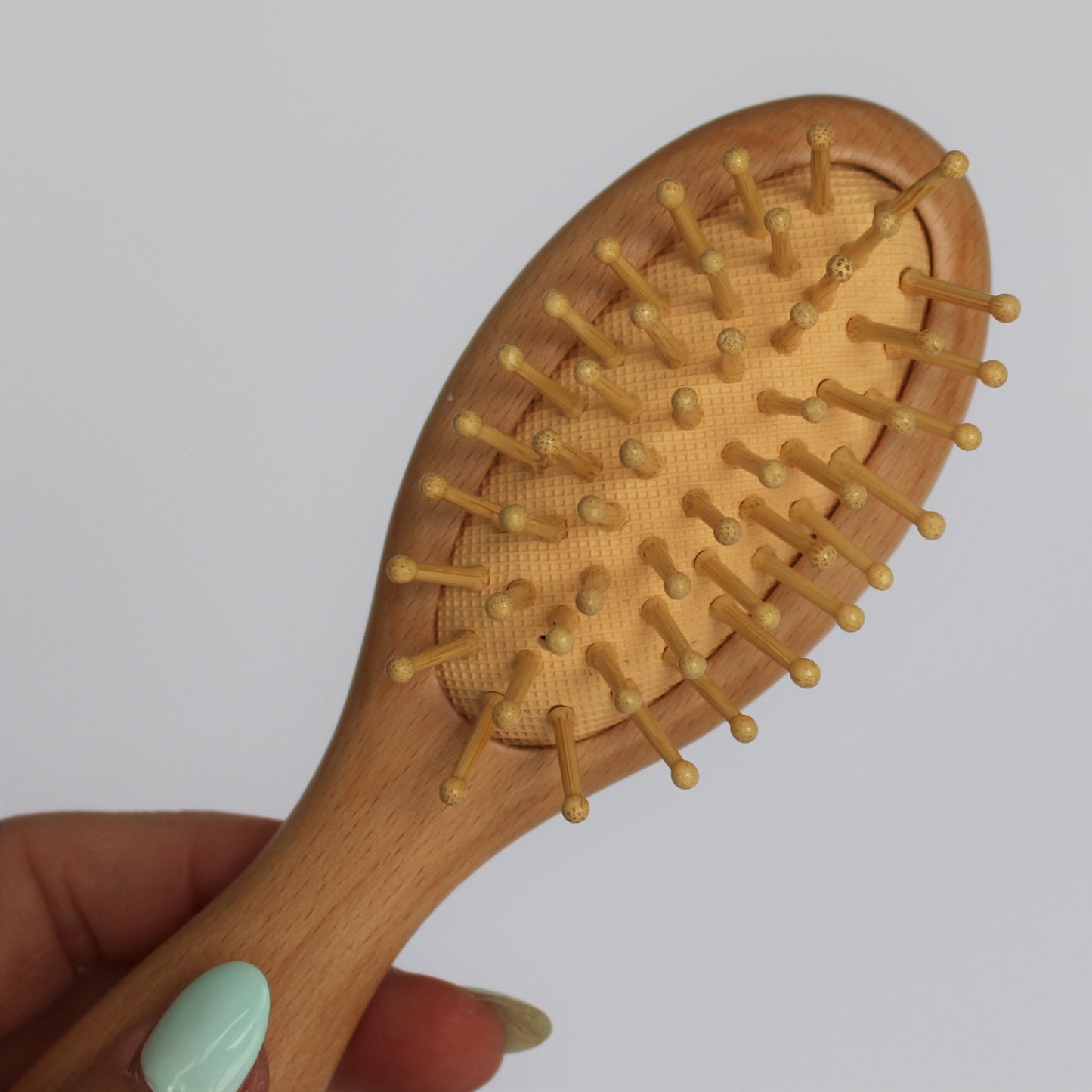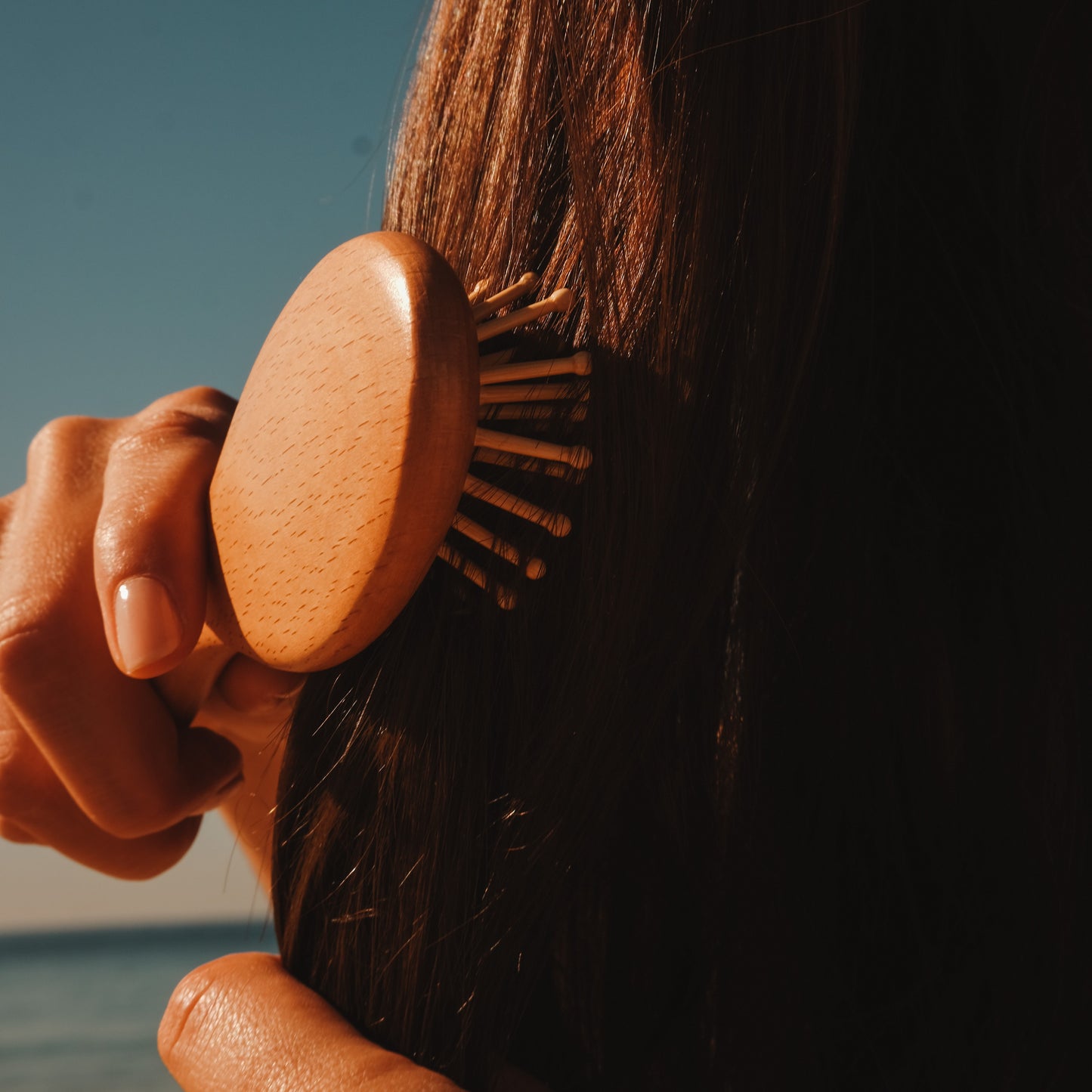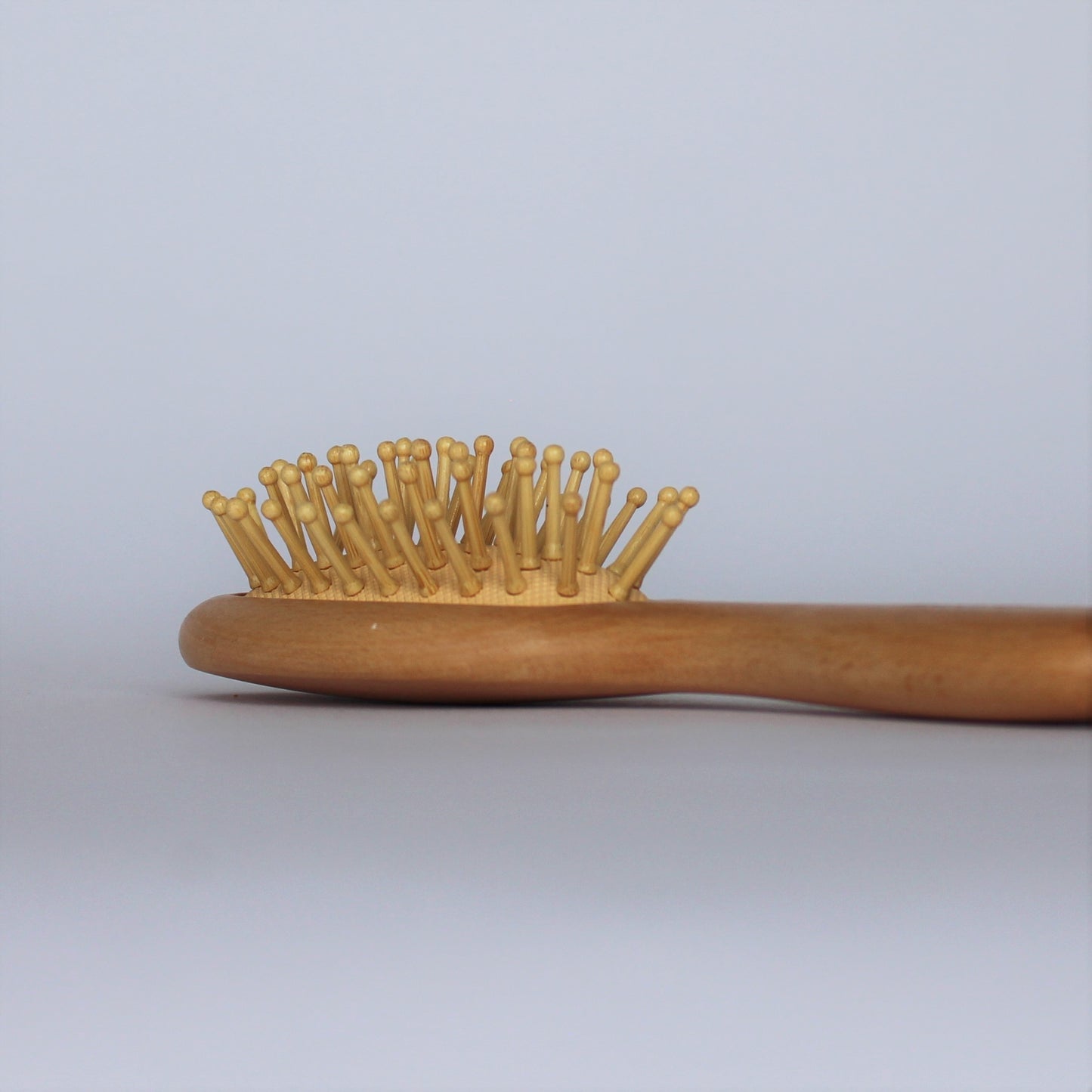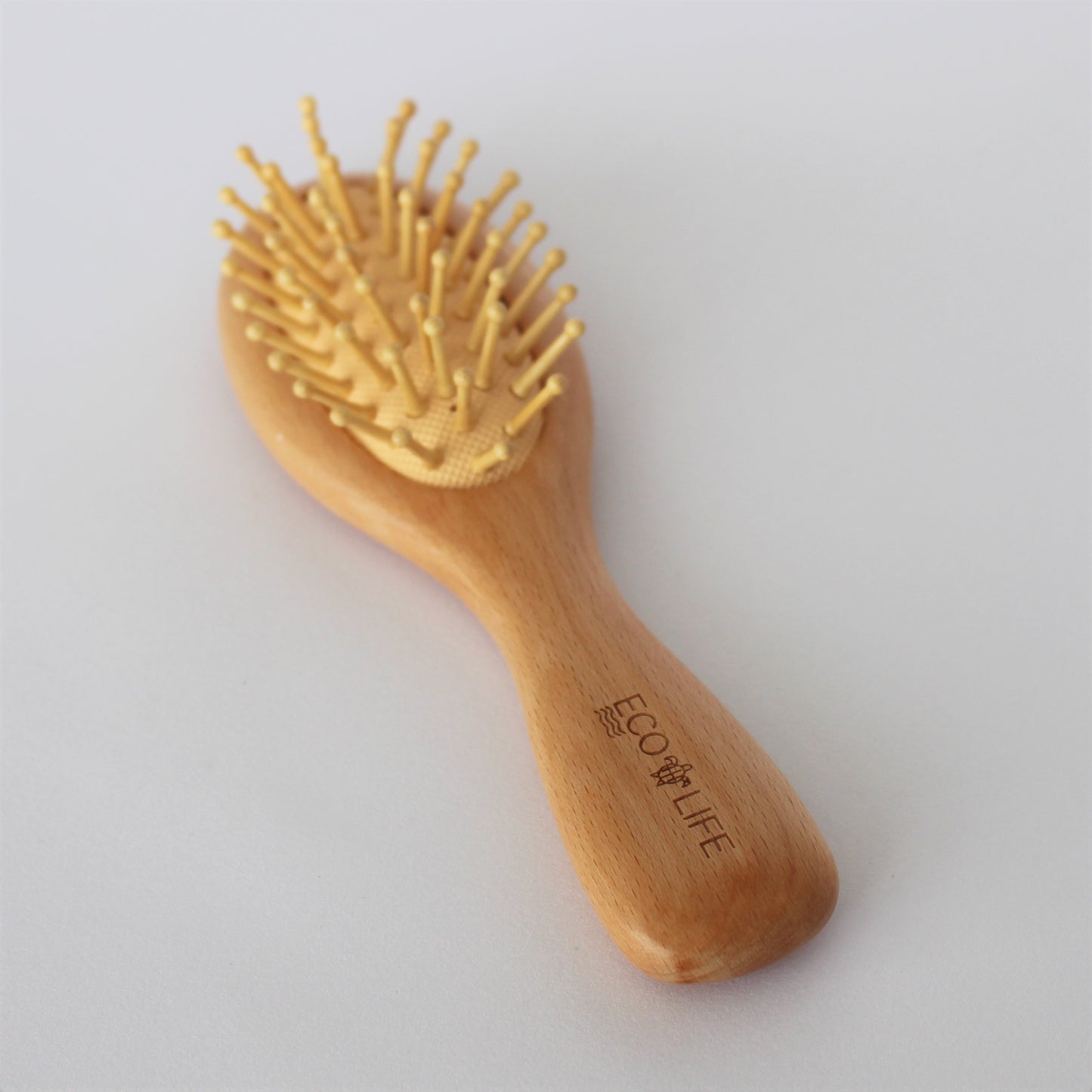 About Responsible Beauty
Responsible beauty incorporates the entire life cycle of a product, from manufacturing to end of life.
- Reduces carbon footprint
- Less need for the creation of new plastics.
- Glass and bamboo products reduce risk of product contamination.
- Recyclable products & packaging.
Our Mission (Not Impossible)
We are on a quest. To slow beauty down by reducing single-use waste, harness authentic ingredients, and use responsible packaging. Together, we can work to help save our planet.