Boomerang Return Program
Welcome to our boomerang return program. Imagine the refill pouches have a little boomerang inside and both you and I are throwing it to each other.
We throw it first, it makes a pitstop with you, you use up the contents of the pouch, then send it on its merry way back to us.
This magical system is designed to be kind to the environement (i.e. no new plastic created) and deliver you (legends) quality skincare. Hooray!
How it works:
Simply box up your pouches once a year (you can include other beauty empties), then ship to the below address. You will earn 1000 ($10 worth) Turtle Coins to spend on your next order!
Send to Address:
SELKIA (Att: T Mallett)
Parcel Locker 10039 04188
Shop 1, 99-103 Broadwater Avenue, Hope Island, QLD, 4212
Return Now
Order
Search our range of refillable skincare and order the reusable glass bottle which comes full of product.
Our clean skincare means:
- Plant-based
- Cruelty-free
- Locally made in Australia
- 95-100% Natural (synthetic chemical-free) ingredients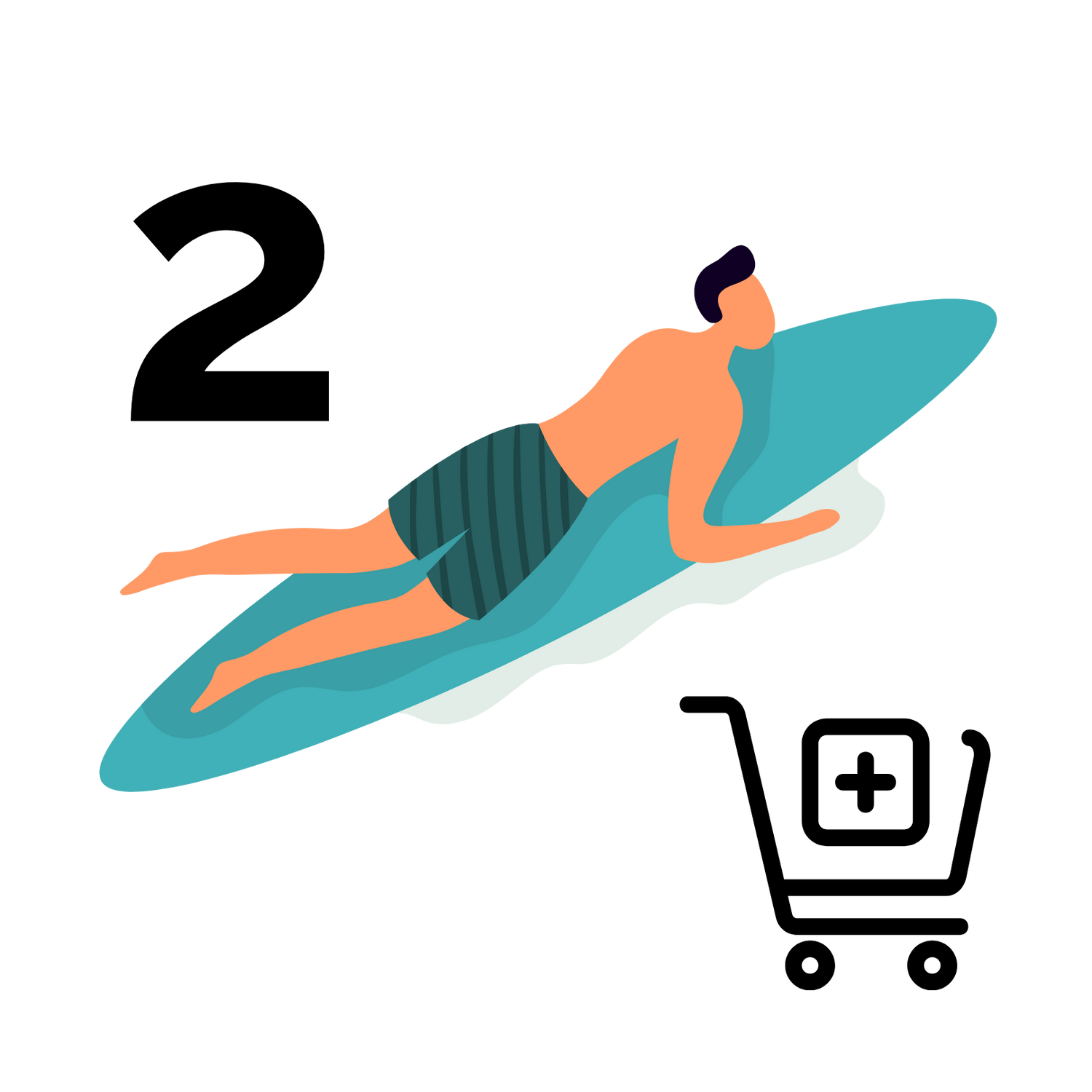 Consume
When your glass bottle is about 3/4 done, order a refill pouch or grab the one you pre-ordered. Alternatively, you can subscribe to save. We have options for buying 1,3 or 5 at a time to make sure you dont run out and reduce shipping emissions/costs.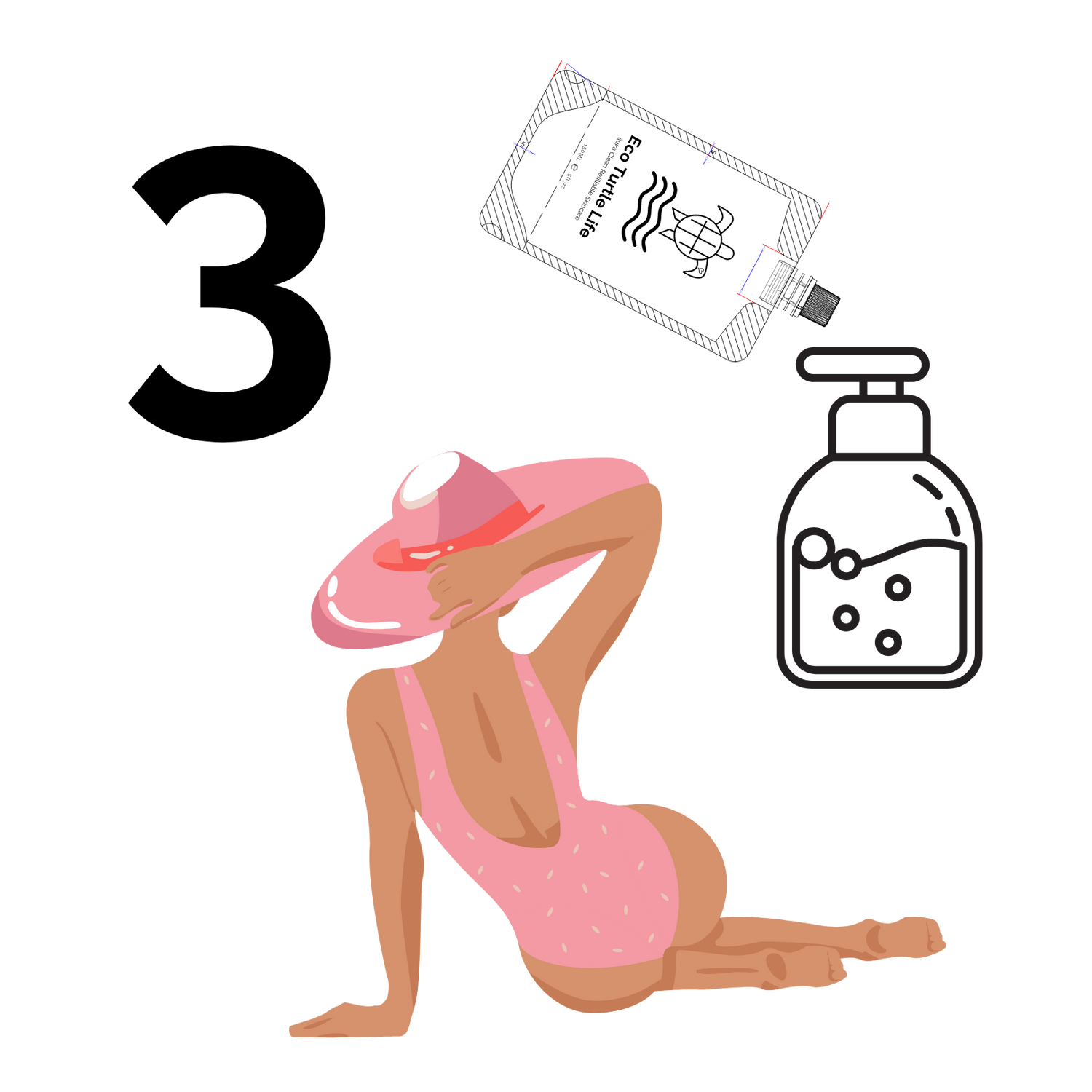 Refill
Gently press the contents of the refill pouch into the bottle. Rinse the excess product out of the pouch and store the pouch in a safe place. We recommend a shoe box or drawer dedicated to empties. The reason behind these steps is to preserve the pouch for its future life.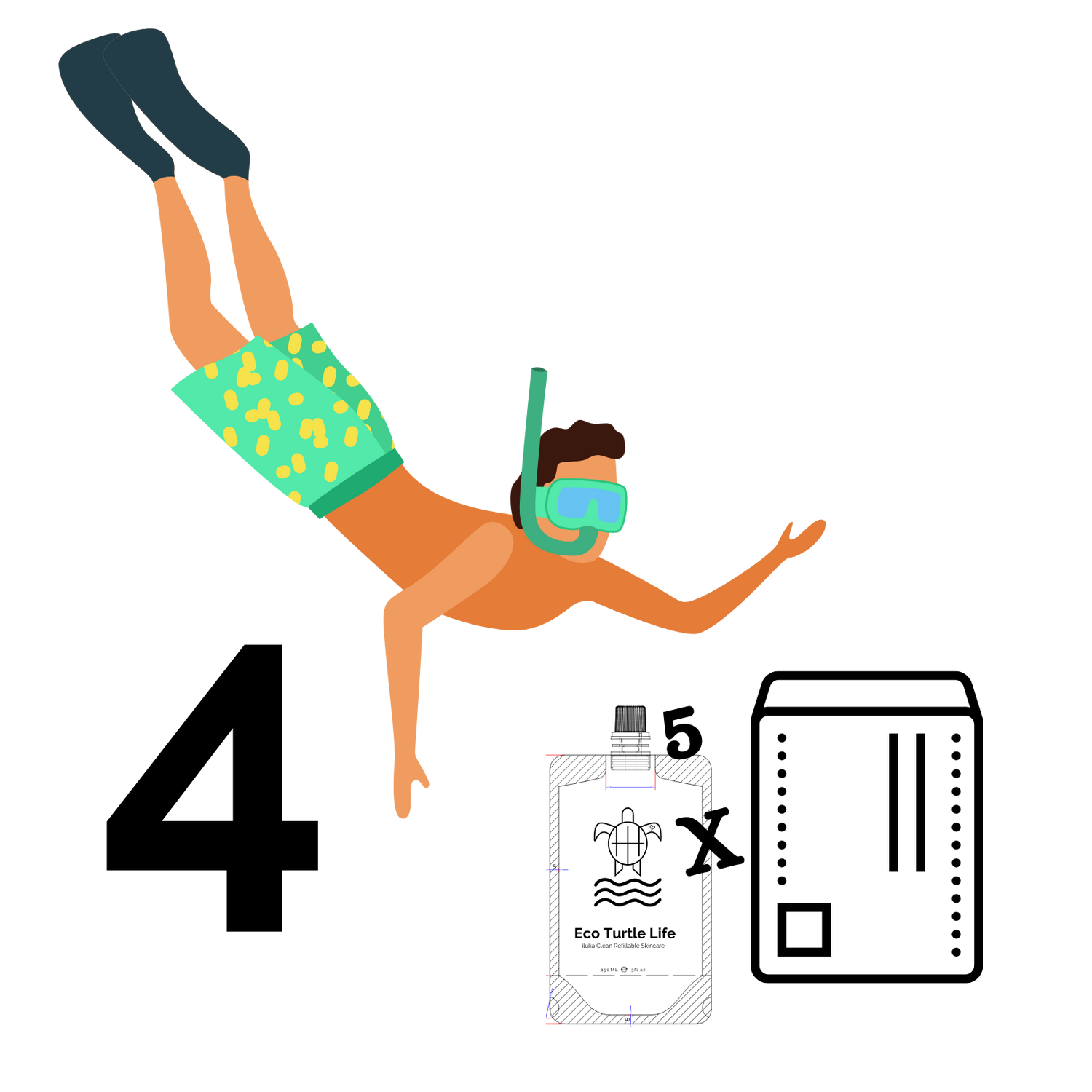 Return
Once you have collected 5 or more pouches (about a year's worth of one skincare product), its time to send them back to us. You can choose to collect more and send them once a year if preferred. Earn 100 Turtle Coins for each return.
We accept:
- empty, used pouches
- damaged or unwanted products bought from our store e.g. face pads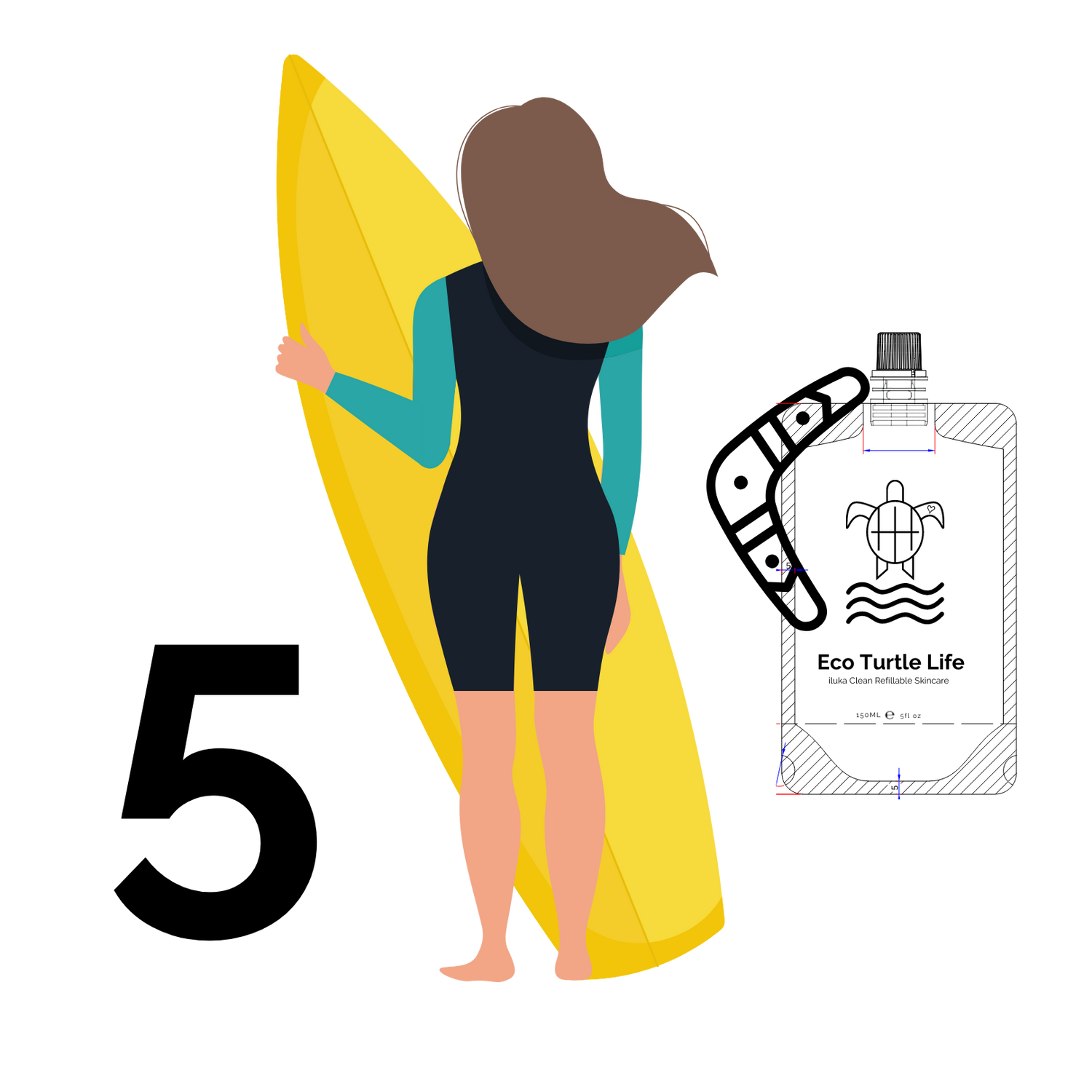 and... Boomerang!
This is the closed-loop system. When we receive the pouches back, they get sterilised, refilled and resold to other eco heroes like yourself. This process is designed to drastically reduce plastic and packaging waste.