Eco-friendly Pouf
Regular price
Sale price
$7.00 USD
Unit price
per
Sale
Sold out
This rattan pouf is a reusable alternative to the coloured plastic mesh pouf's. Great for the shower, bath or even surfaces. 
There is no plastic used. It is made from Rattan which is one of the most sustainable materials. There are roughly 600 species of Old World climbing palms belonging to the subfamily Calamoideae (i.e. Rattan).  It grows naturally without interrupting the present structure and balance of the rainforest. In addition, rattan cleans the air by converting CO2 into clean air. Rattan is an exceptionally sustainable wood, being the quickest developing tropical wood that renews in only 5 - 7 years.
Why we love:
Rattan is a highly sustainable resource

Replenishing your skin's barrier by removing dead skin cells 
It provides gentle exfoliation for your body
Maintains a healthy skin renewal routine
It pairs well with a soap bar or body wash liquid
Machine or hand washable. Dries fast when hung by the string in an airy place

Best for:
For all skin types.
Size:
Roughly 13cm in diameter without rope.
Cleaning Info:
You can wash your rattan sponge in warm water with mild detergent. We recommend pulling all the layers out when drying out to prevent the gathering of material. 
Directions:
Put on like a glove, and gently massage your body in a circular motion. Use on its own or add soap. We recommend rinsing or using body wash to sterilise and then hanging to dry when you are done. 
It is recommended for hygiene reasons to replace this rattan puff after 2-4 months. Once you are done with personal cleaning use, try keeping it as a cleaning tool to prolong its life. Place in the general waste bin or home compost when done completely, it will decompose naturally. 
Made from the best quality 100% sustainable rattan. 
Share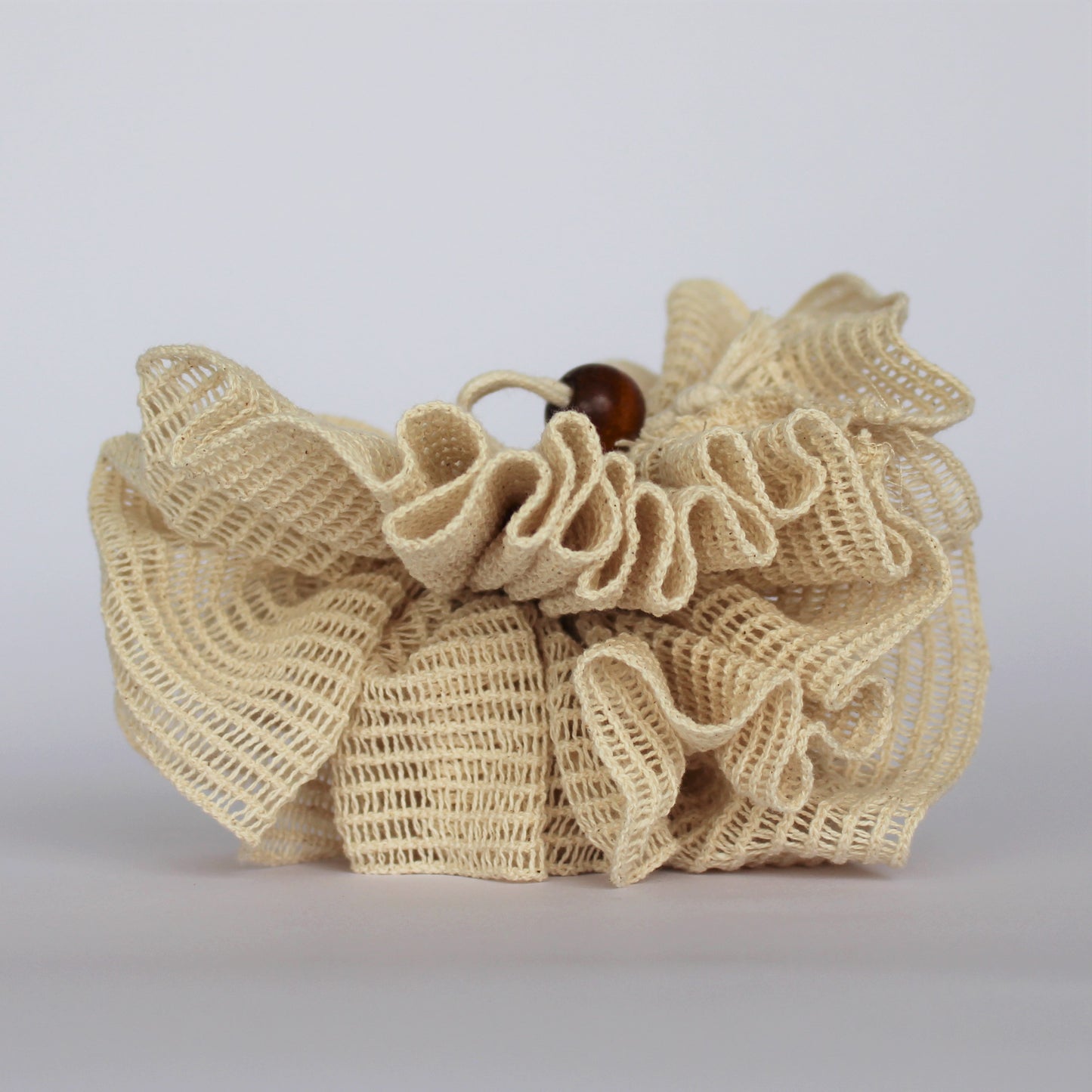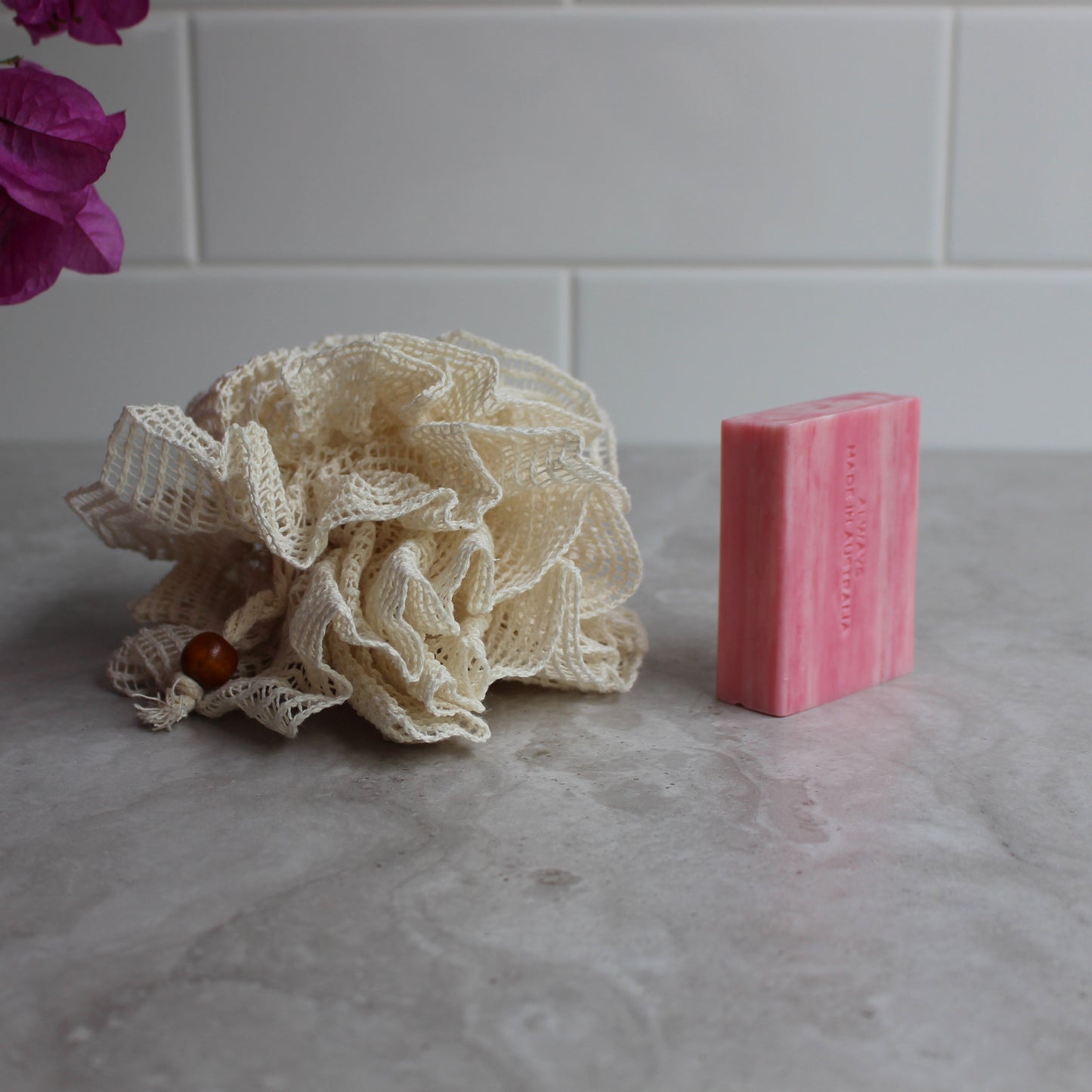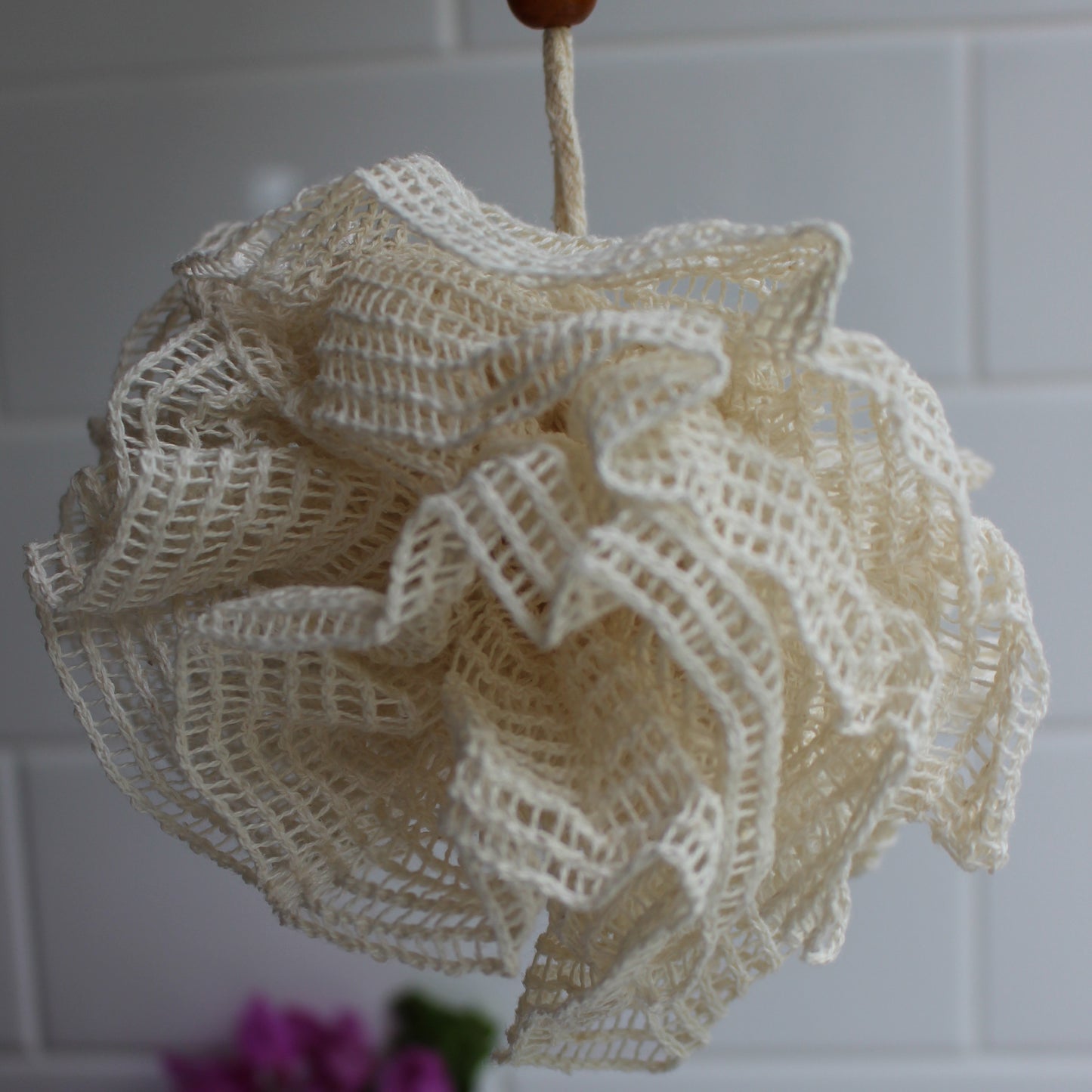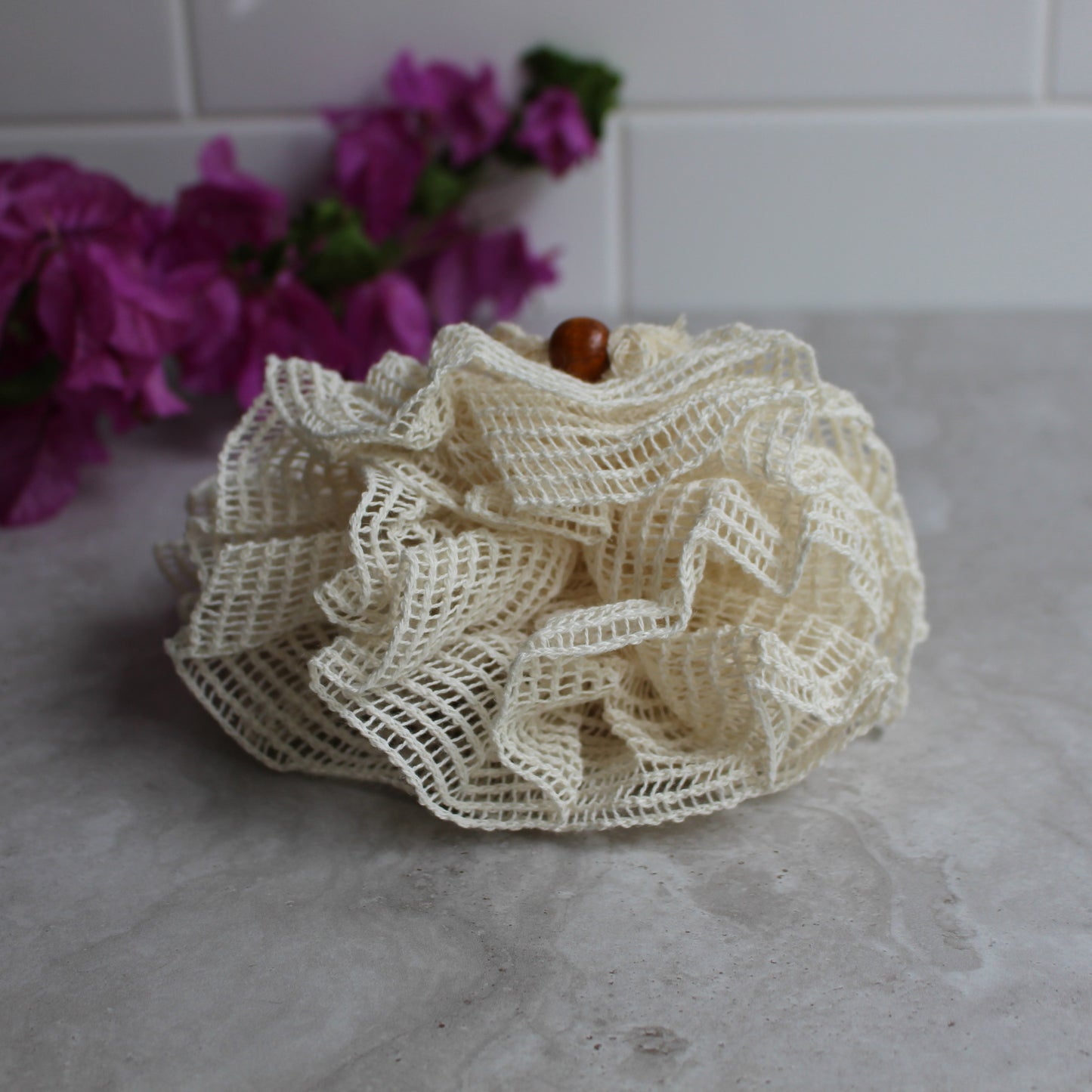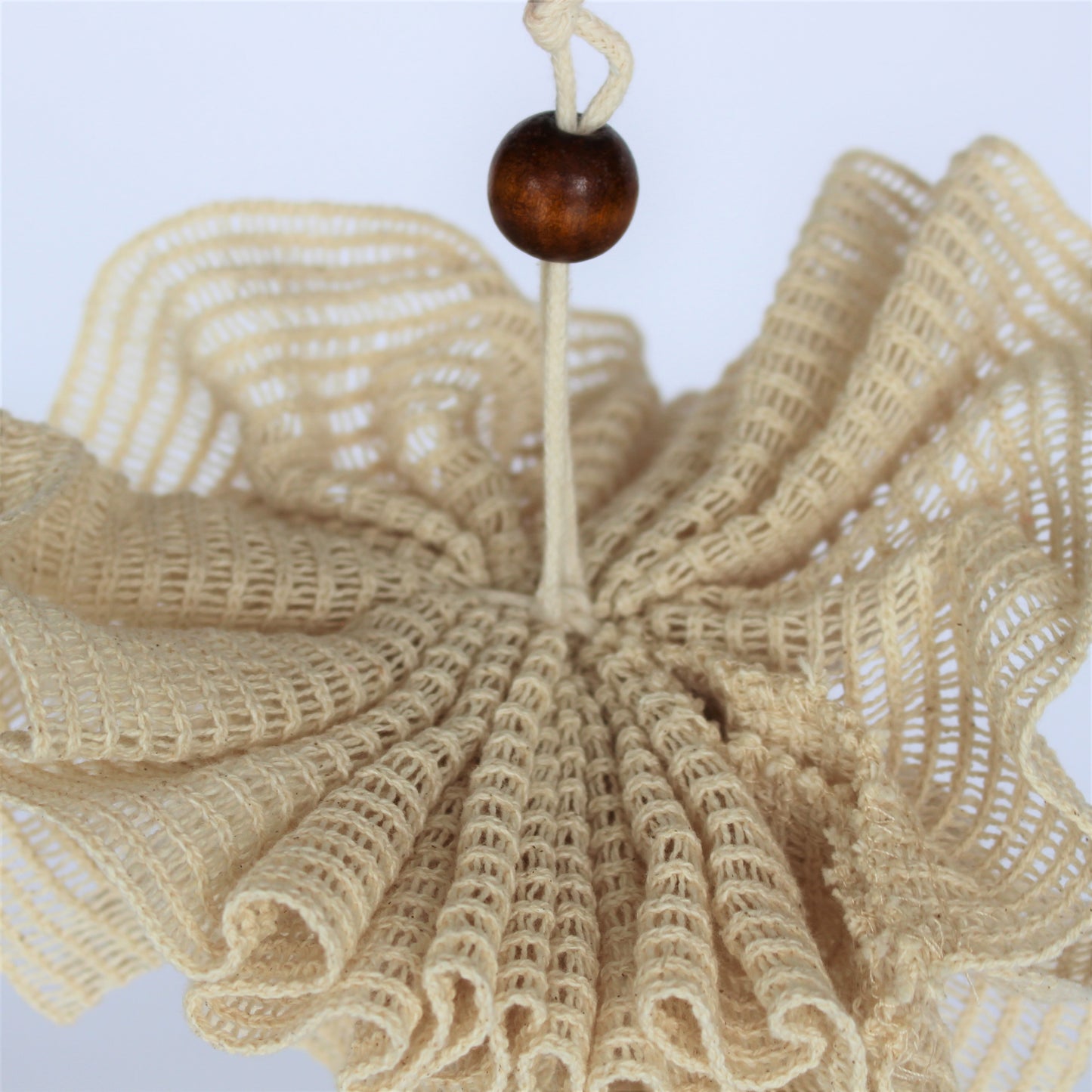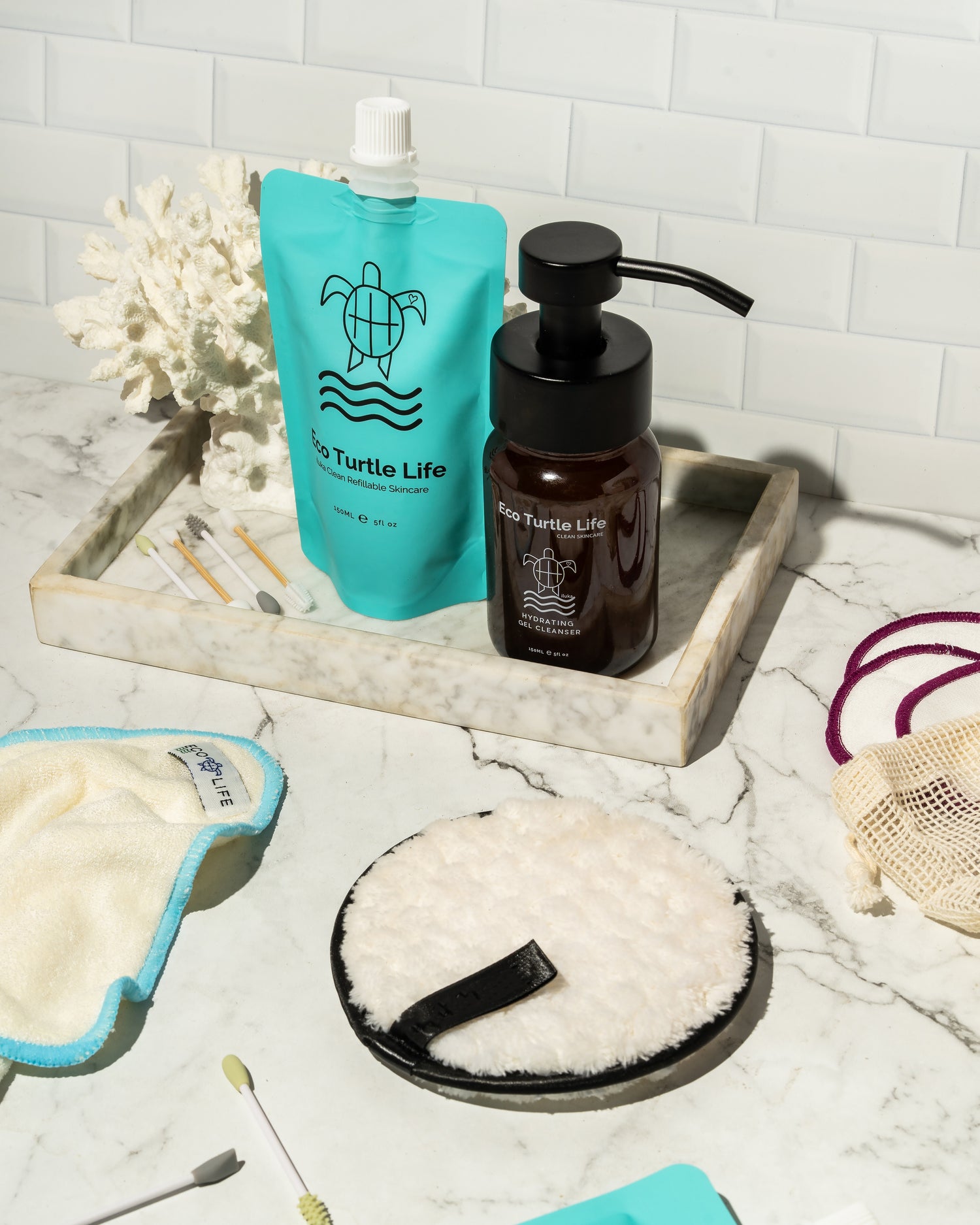 About Responsible Beauty
Responsible beauty incorporates the entire life cycle of a product, from manufacturing to end of life.
- Reduces carbon footprint
- Less need for the creation of new plastics.
- Glass and bamboo products reduce risk of product contamination.
- Recyclable products & packaging.
Our Mission (Not Impossible)
We are on a quest. To slow beauty down by reducing single-use waste, harness authentic ingredients, and use responsible packaging. Together, we can work to help save our planet.