Rattan Soap Sock
Regular price
$7.00 USD
Sale price
$4.00 USD
Unit price
per
Sale
Sold out
This soap sock is made from rattan fabric and is great for removing dead skin cells while washing. An eco-friendly alternative to plastic sponges or poufs.
Replenishing your skin's barrier and removing dead skin cells is important for healthy skin. It gives the underlayers a chance to absorb the products you apply after cleansing. 
It comes with a small loop to hang up after use and is easy to get on and off your hand. 
Why we love:
Removes dead skin cells 

It provides a gentle exfoliation

Save leftover small soap nuggets and place them in the sock for better lather
Maintains a healthy skin renewal routine
Easy to wash by hand and dries fast when hung by the loop string in an airy place

Best for:
All skin types. 
Cleaning Info:
It is recommended you wash by hand in a sink with warm water and non-toxic detergent. Hang to dry in a safe place.  
Directions:
Gently massage your body in circular motion. When you are done, we recommend hanging up. If the sock gets too stiff or full, remove soap, rinse and add soap back once dry.
Share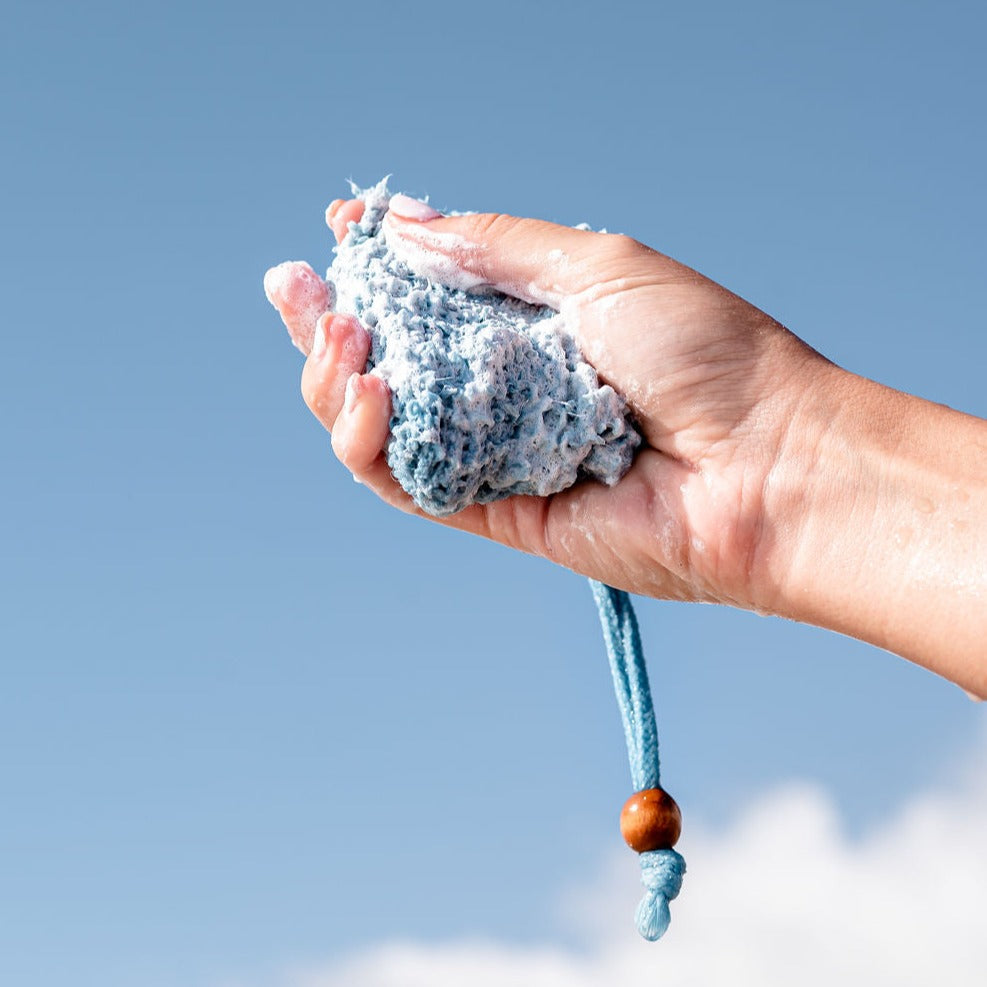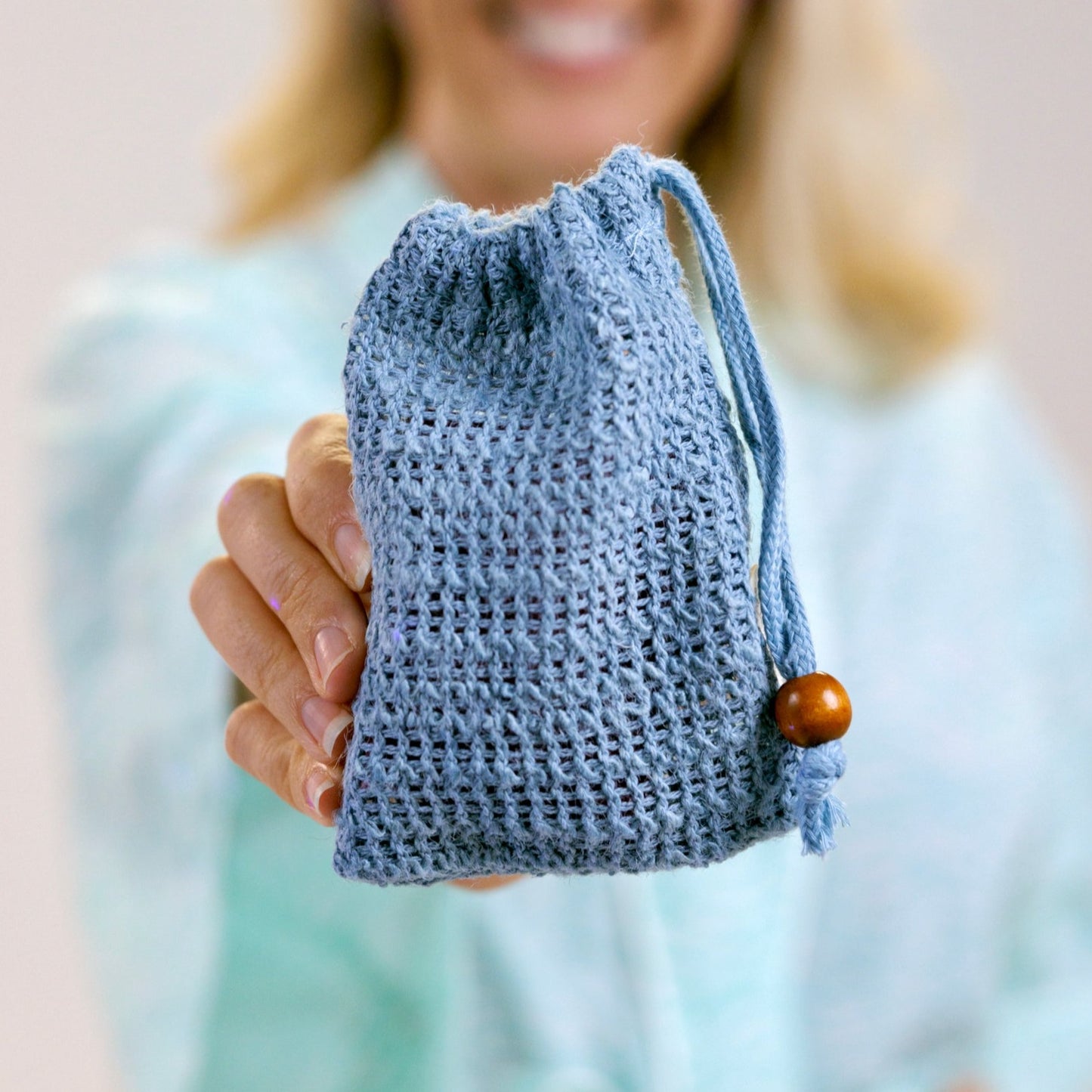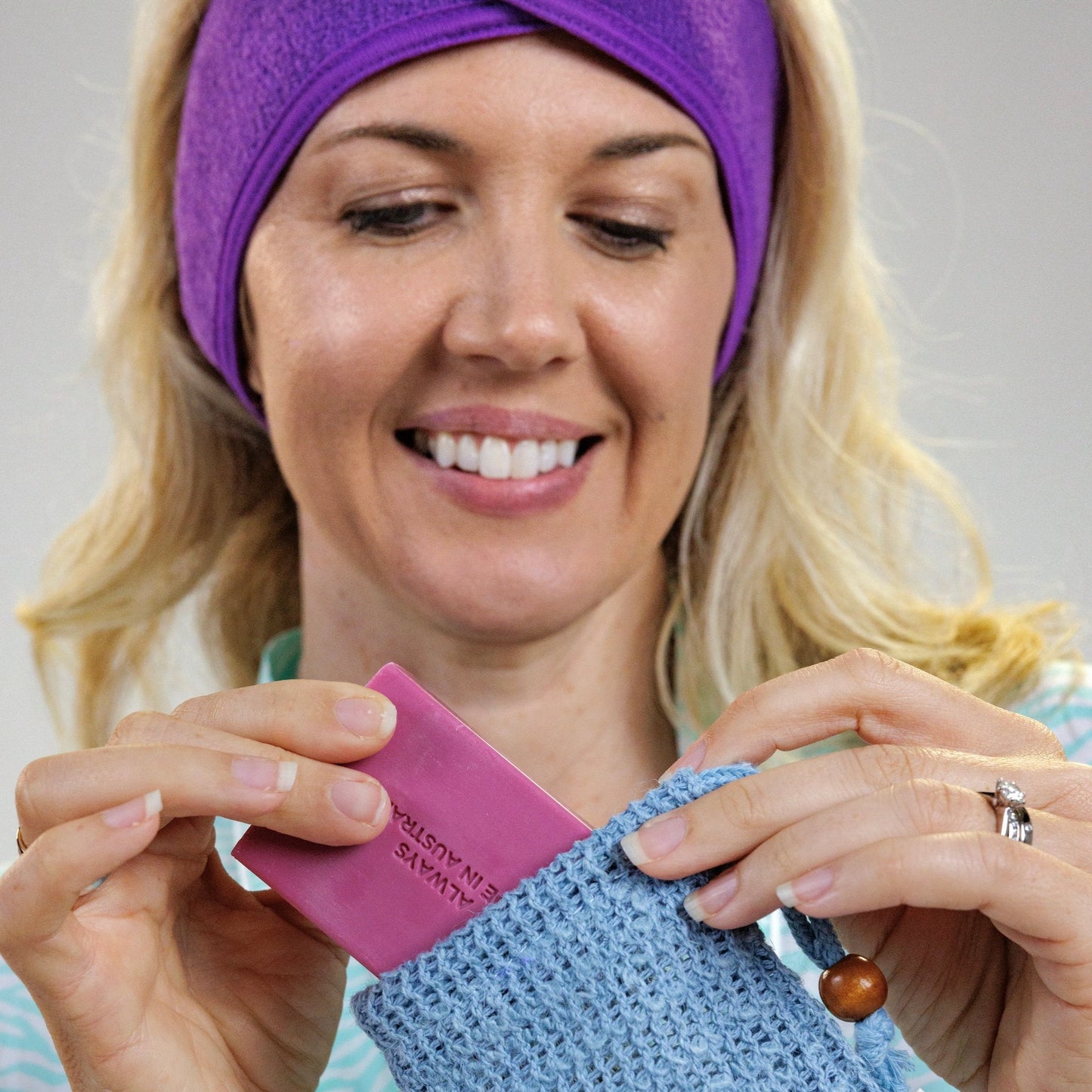 About Responsible Beauty
Responsible beauty incorporates the entire life cycle of a product, from manufacturing to end of life.
- Reduces carbon footprint
- Less need for the creation of new plastics.
- Glass and bamboo products reduce risk of product contamination.
- Recyclable products & packaging.
Our Mission (Not Impossible)
We are on a quest. To slow beauty down by reducing single-use waste, harness authentic ingredients, and use responsible packaging. Together, we can work to help save our planet.