Reusable Beauty Buds (Bamboo)
Regular price
$13.00 USD
Sale price
$8.00 USD
Unit price
per
Sale
Sold out
These reusable beauty buds are a sustainable alternative to single-use cotton buds.

They are plastic-free and designed to last, and have a variety of exciting uses like make-up application or correction, removal of dirt, shaping eyebrows and more.
Why we love:
Bamboo stems with multiple colours to choose from
Nested in a bamboo travel case to protect them

Reusable buds prevent over 10 thousand single-use buds per person from landfills or ending up in the ocean
Silicone is anti-bacterial, so can be left out on the counter

Easy to clean under warm water or with a quick wipe
Best for:
Adults only. All skin types.
Share
Directions

Use like a cotton swab but please note: If using for your ears the 'bubble tip' would be the best option. However, we do recommend being careful with use, do not push into your ear. If using for make-up slips or mascara smudges, make sure you dry the tip properly then roll over the smudge, in a scooping motion.
Cleaning Info

Hand wash with lukewarm or cool water using a mild soap if needed. Use a towel to dry. No need to scrub the bud. Return to bamboo case or store in a safe place out of reach from infants and children.
Responsibility

Reusable cotton buds can save over 10 thousand single-use buds per person ending up in landfills or the ocean. The tips are made of silicone (non-toxic). The stems come in both bamboo or 100% recyclable Polycarbonate (PC). The case is made from natural stripey Bamboo with two small magnets to keep shut. For end of life visit our Boomerang Program Page.
Return and Refunds

If your buds break or there is something faulty please get in contact for a replacement. 

Unfortunately we cannot accept refunds or change of mind due to health & safety. 
Important to Know

This product is intended for external use only. Please be careful not to insert into ears or other body parts.

Here at Eco Turlte Life our trade is Eco, unfortuantely not surgeons so we wont be able to remove misplaced buds. We also won't be held liable for any costs associated with the above. Sorry!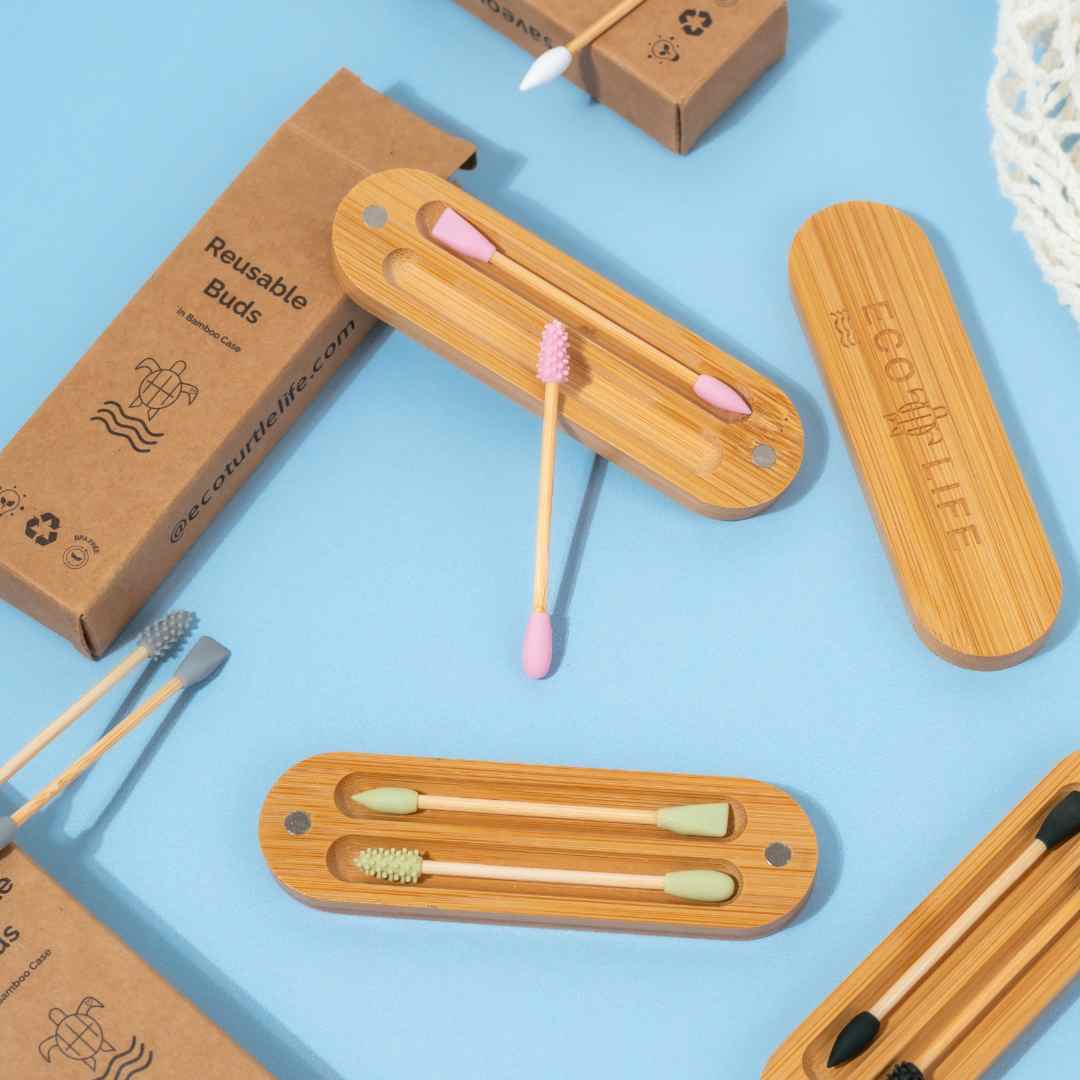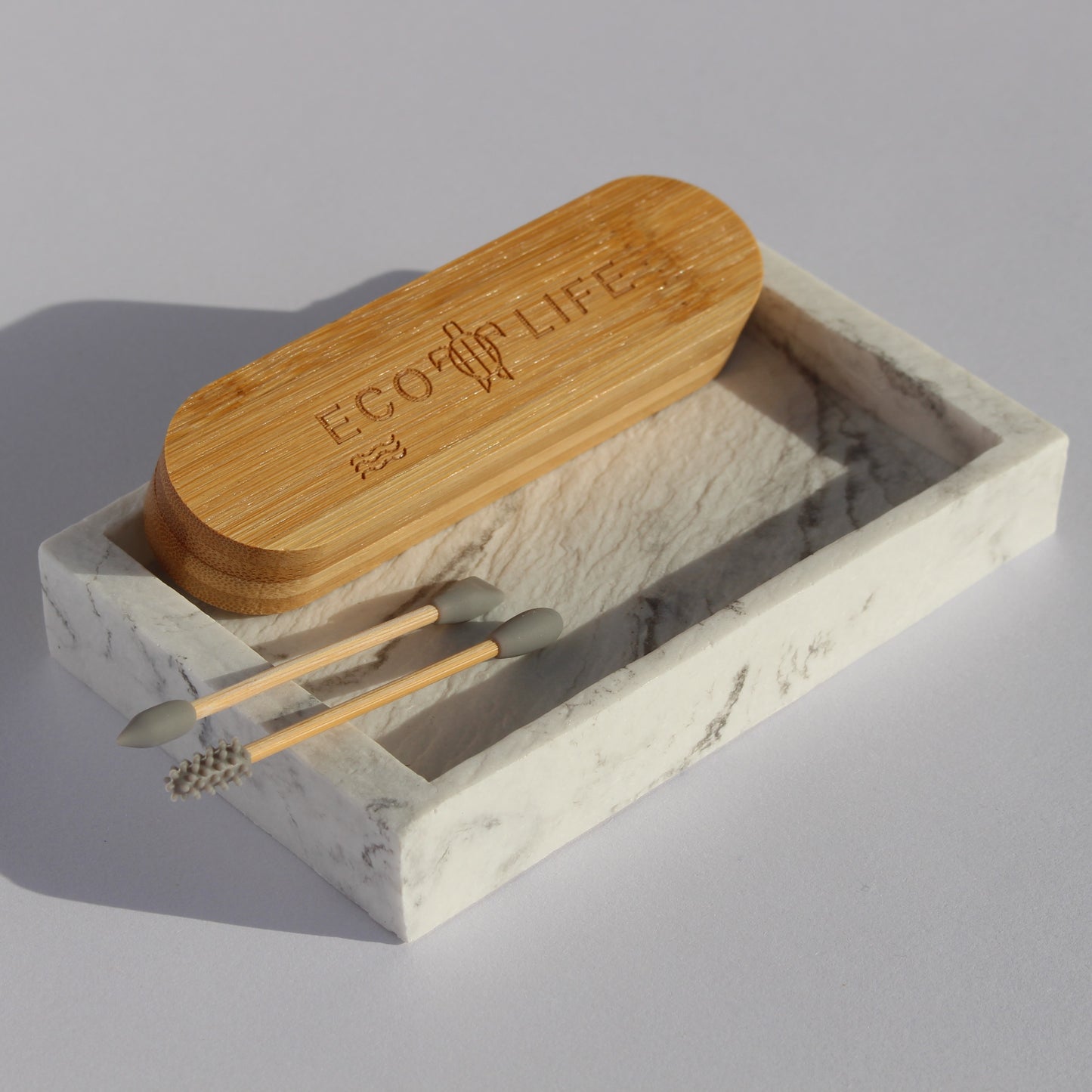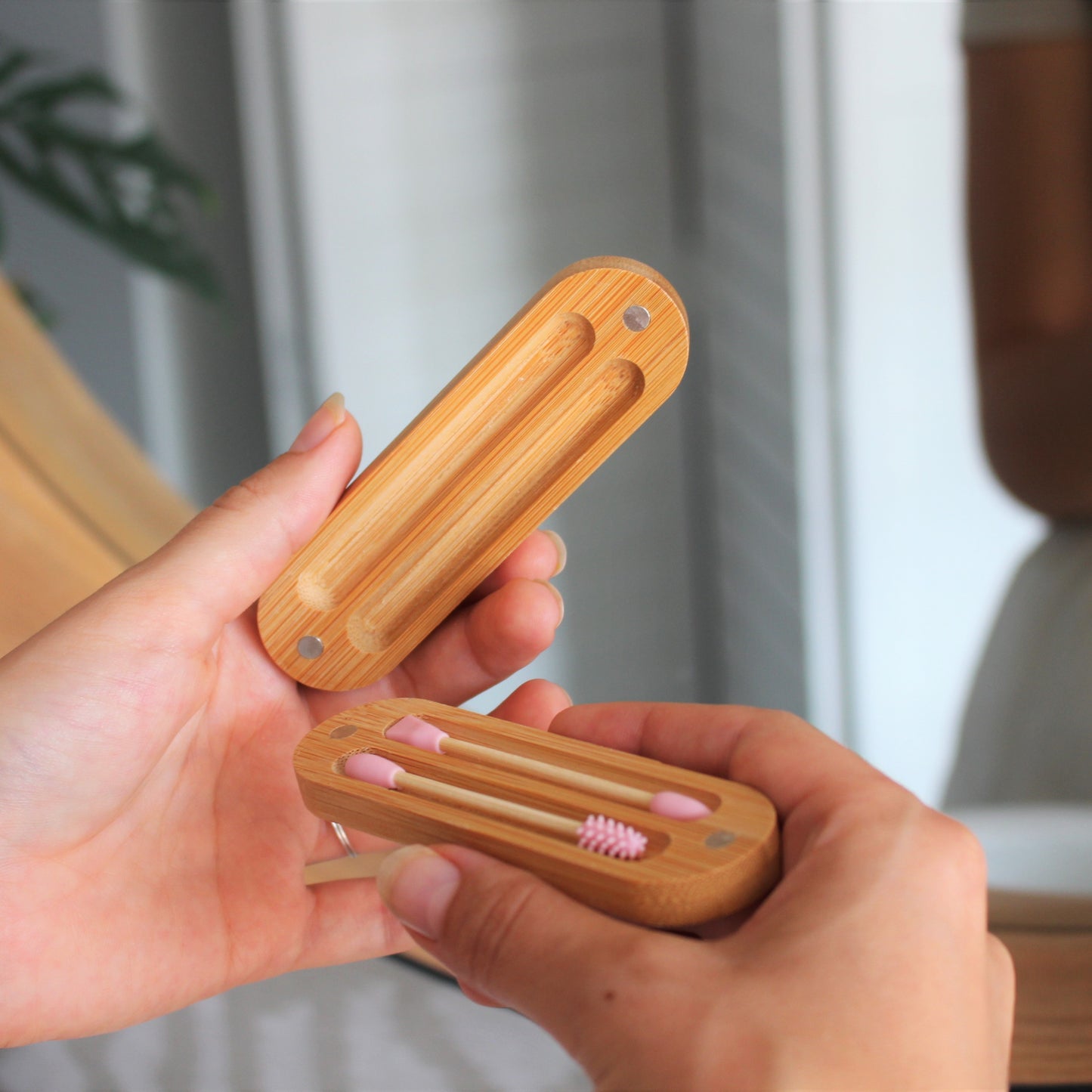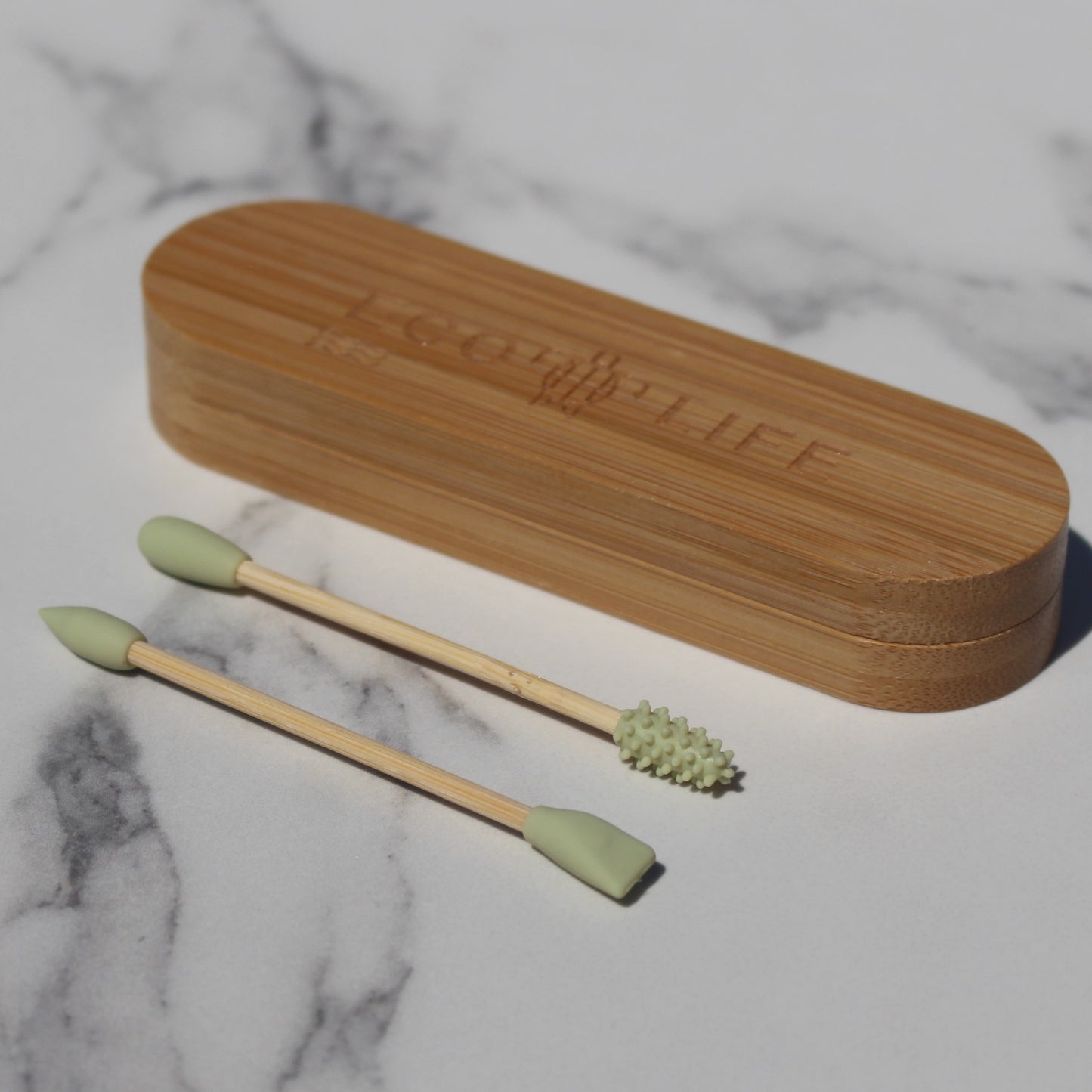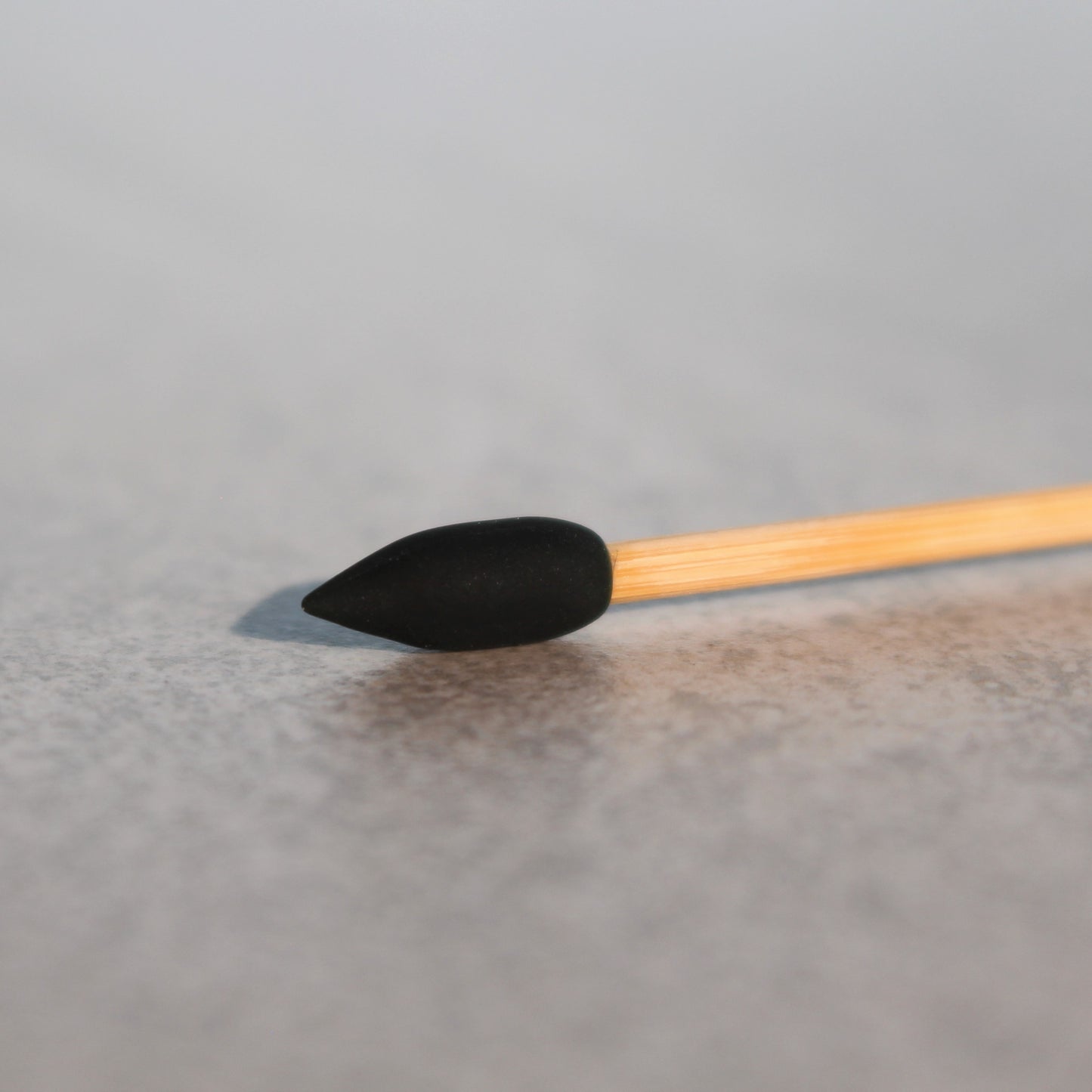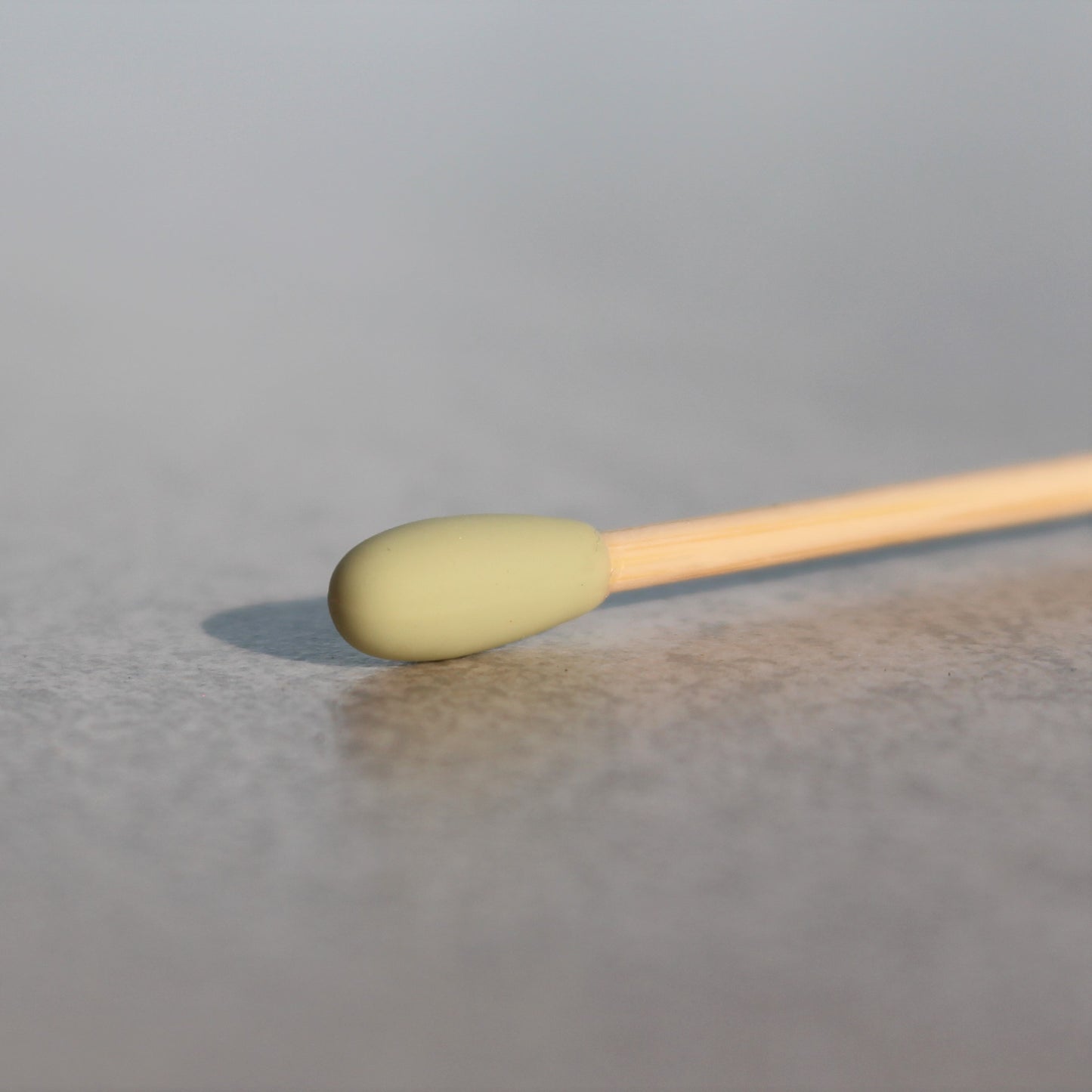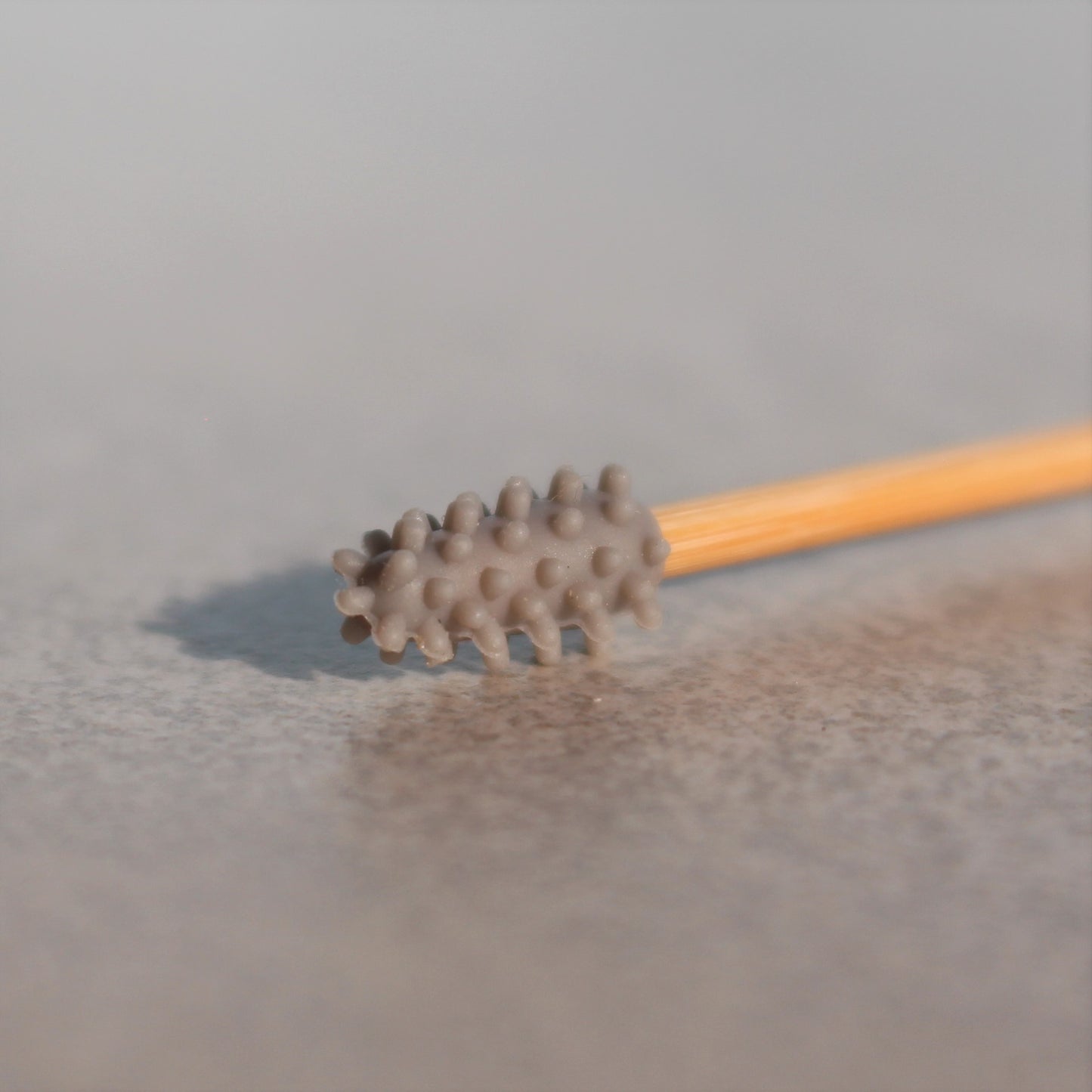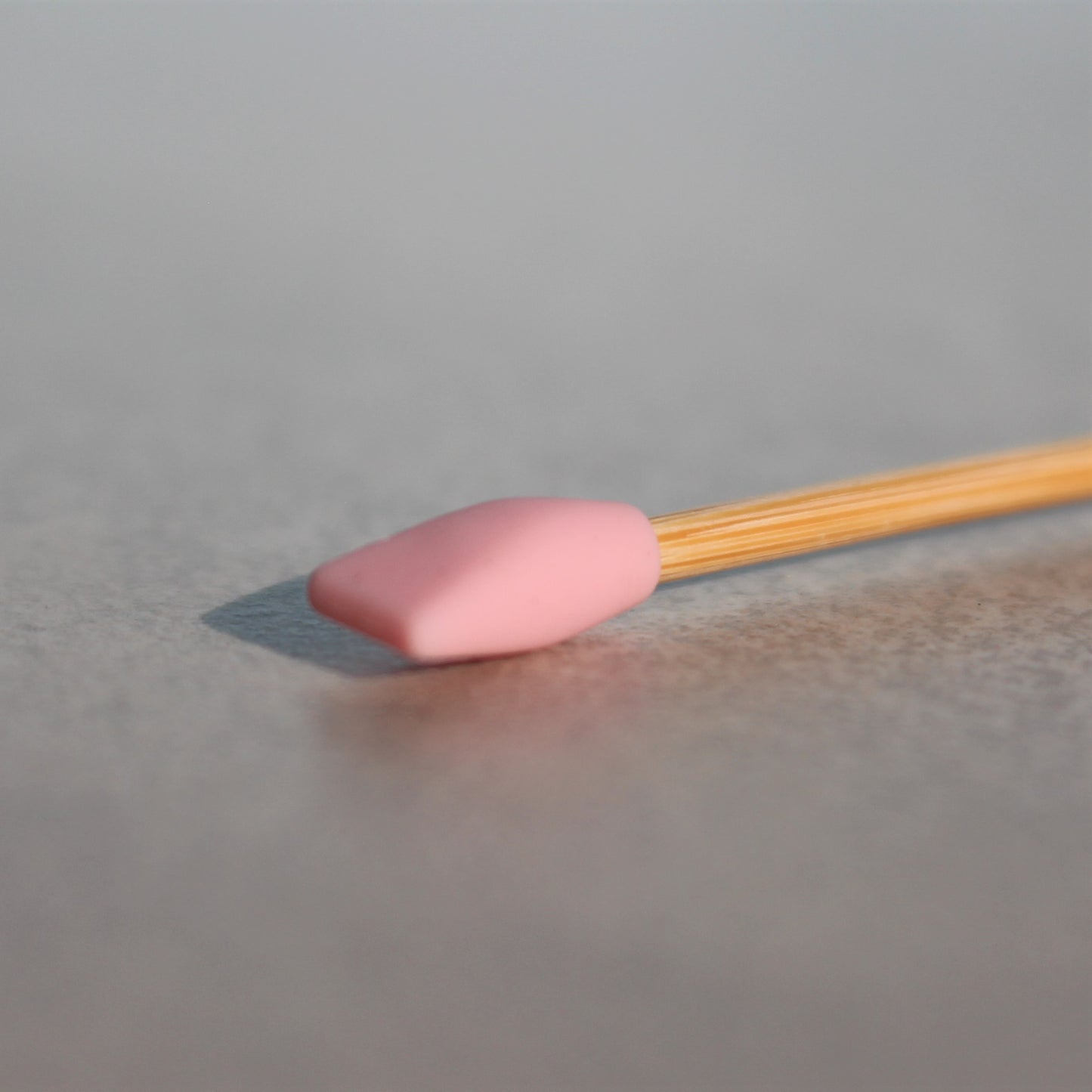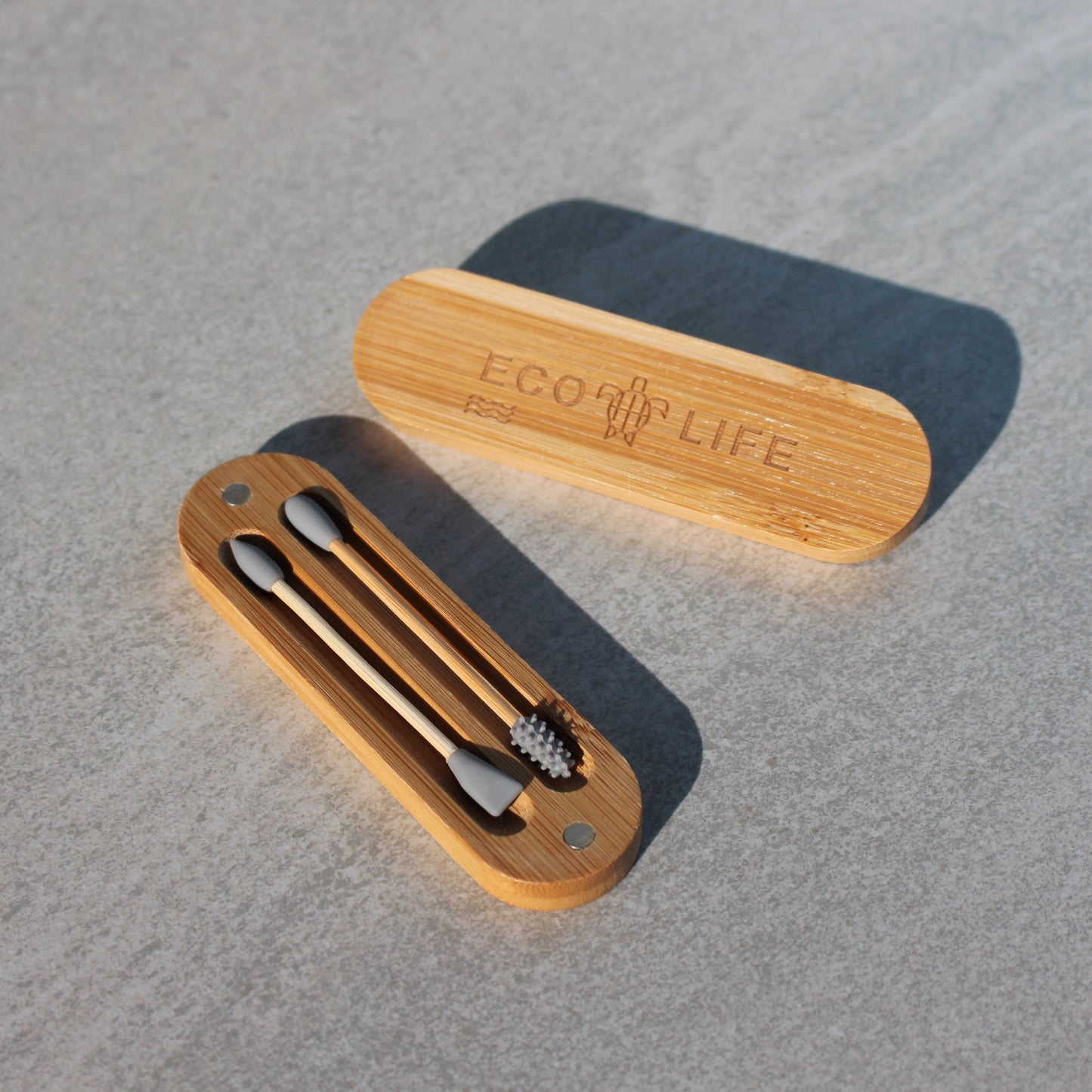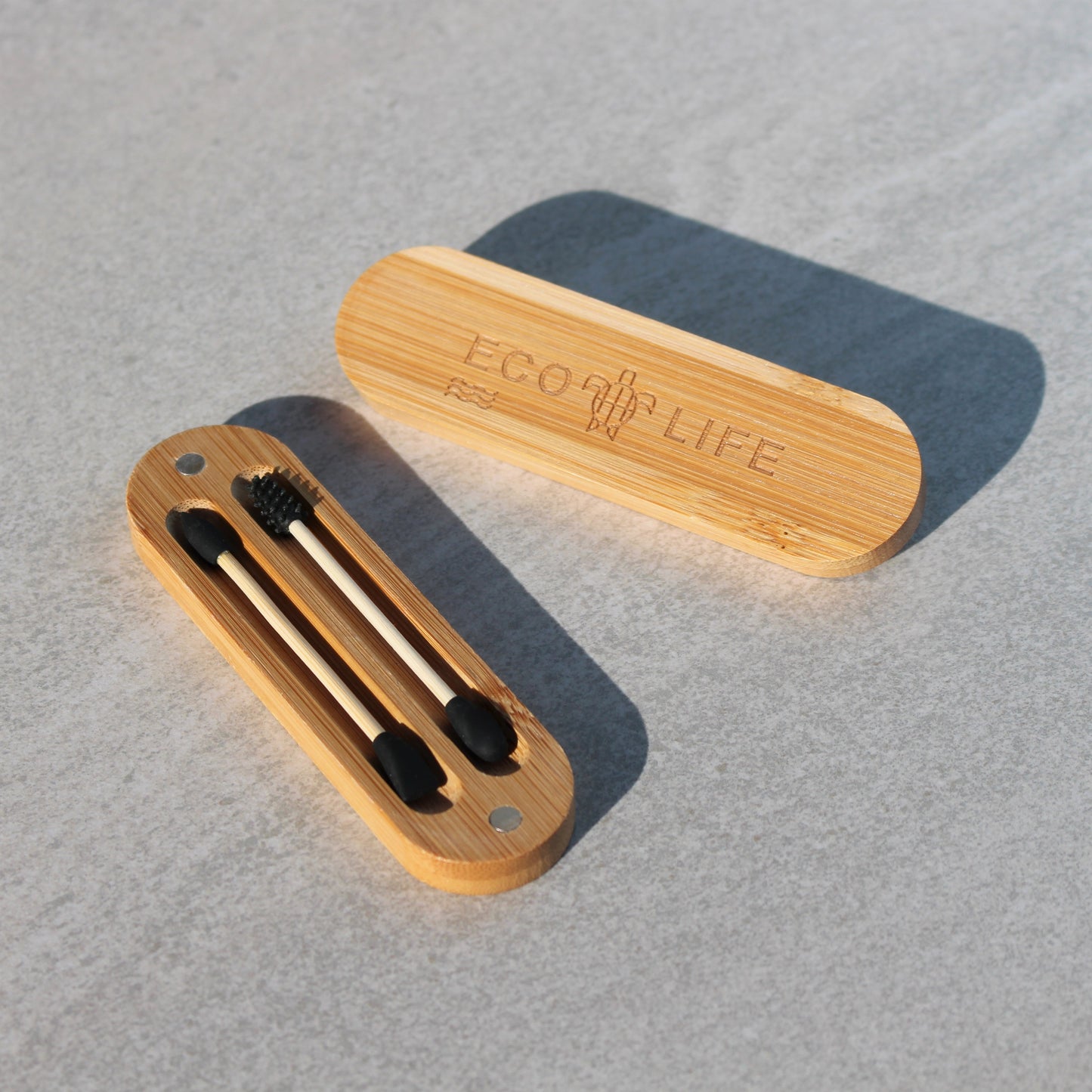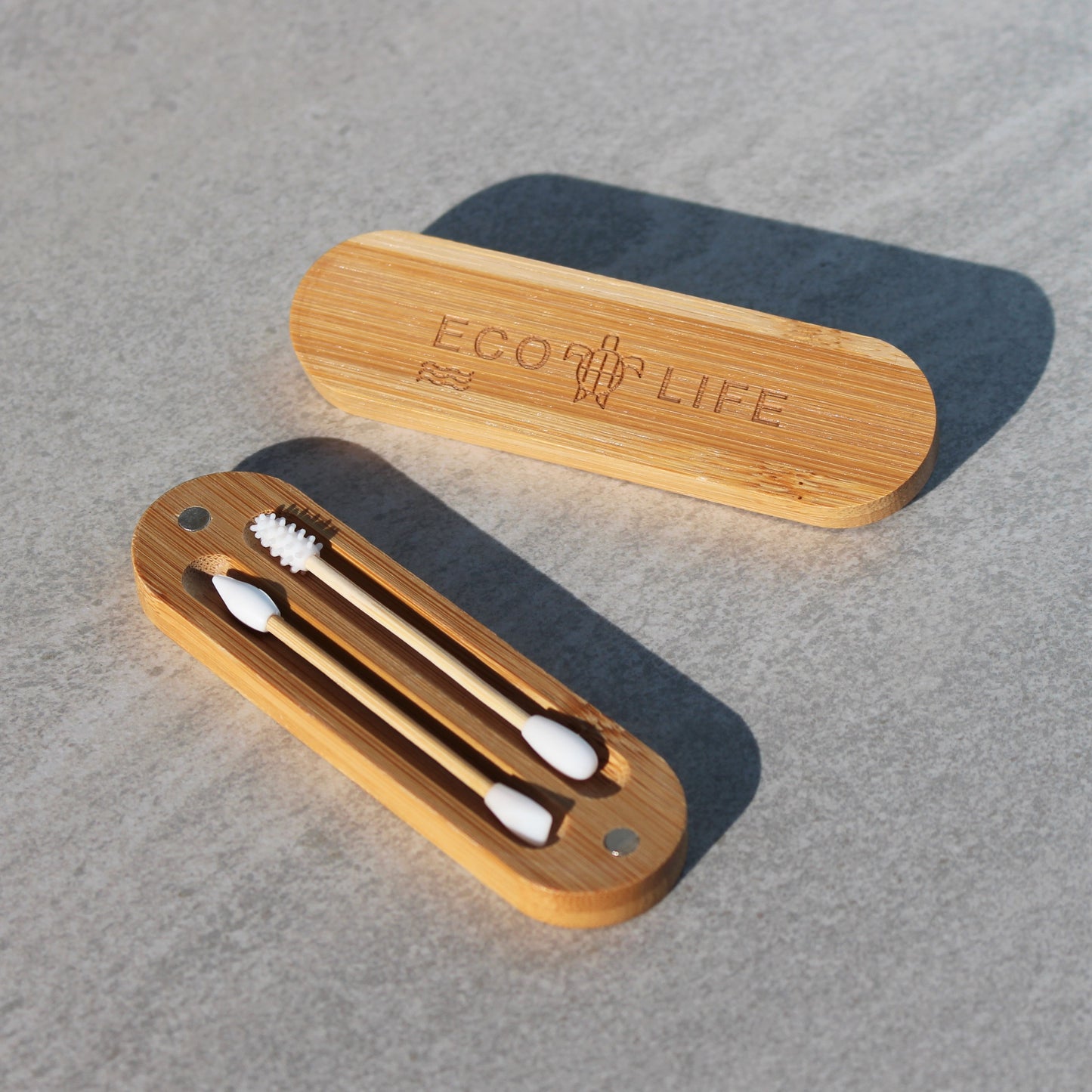 Lauren O
"I've bought a few products from Eco Turtle Life now and just love the products and the brand. Reusable beauty products and makeup are the future and it's great having a brand like this doing its part for sustainable eco friendly products! My favourite product by far are the reusable beauty buds. Definitely give them a try."
About Responsible Beauty
Responsible beauty incorporates the entire life cycle of a product, from manufacturing to end of life.
- Reduces carbon footprint
- Less need for the creation of new plastics.
- Glass and bamboo products reduce risk of product contamination.
- Recyclable products & packaging.